Note : Kindly use (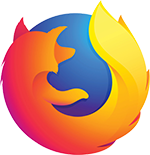 Firefox) browser to get successful payments, avoid using other browsers.
Important Instructions :
Dear Users, Kindly use Fire Fox for Payment. Do not use Google Chrome, Edge.
New User's Instructions :
Provide a valid email address for to communicate.
Activate your account with the email sent by us to your registered email address.
Fill the relevant details to complete the registration process.
Existing User's Instructions :
Kindly refer the registered event details page daily for any instructions.
Payment, File upload for events will be closed on or before the instructed date.
You can download the Invoice receipt only if you complete the payment.
You don't have the privilege to delete the registered event details, it will be closed automatically when the event get completed.
You will have the privilege to edit the event registration details till you make the payment. Once payment completed you can't edit the event registered details.
GST tax will be revised from the effective date, will be defer if any revision occurs for an event.
For event payment transactions log. Go to : Your name (Right top menu) > Profile > Transactions (Left menu)